vvvv4k for the Amstrad CPC
Your mission: Rescue your team mates! Good luck!
Play online! In your browser! No need to install an emulator!
Start vvvv4k online Does not support iOS 14! iOS 12 works fine.
Touch controls or cursor keys / space
Desktop: Click to focus!
Mobile: Add it to your home screen for best experience! Runs offline, too!
Download disk image: vvvv4k.dsk suitable for any CPC emulator.
This is a port of Terry Cavanagh's masterpiece VVVVVV.
Rewritten in BASIC and some Z80 assembler routines.
Featuring the great default color scheme and the beautiful default ASCII characters.
The levels were designed by Notch and slightly adapted to fit the CPC screen.
The levels are also available in the VVVVVV Make and Play Edition.
Uses portions of CPCtelera Game Engine.
Uses LZ48 compression, so that it only requires 64K!
The above Javascript emulator is GPL'ed: EmuScriptoria.
Schneider CPC 464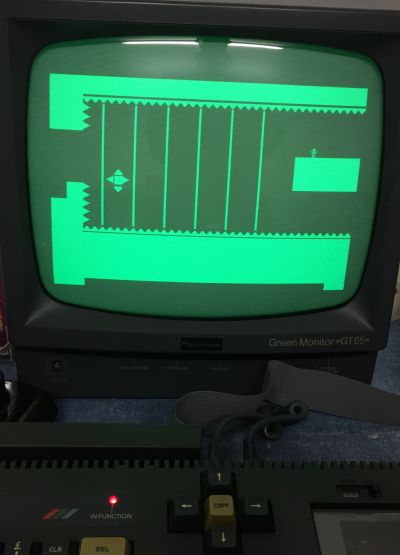 Windows with WinAPE Emulator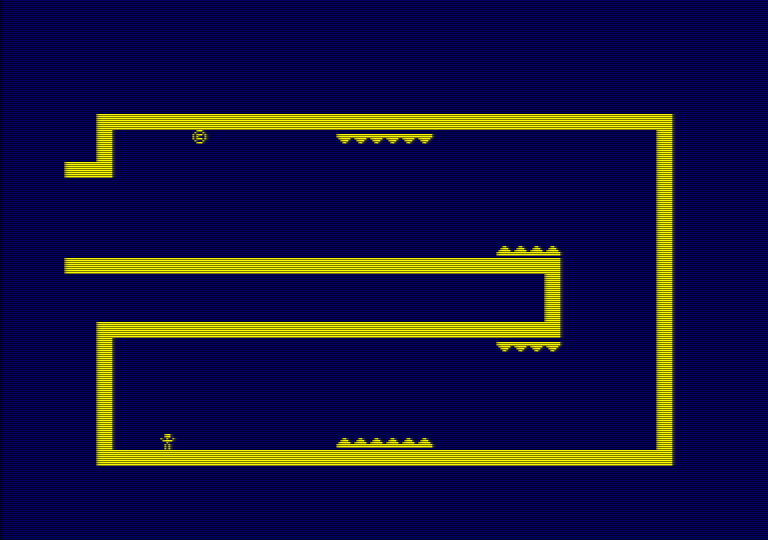 iPhone 6 with CrocoDS Emulator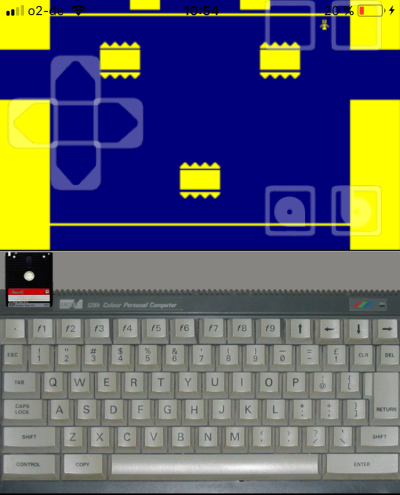 Nintendo DS Lite with CrocoDS Emulator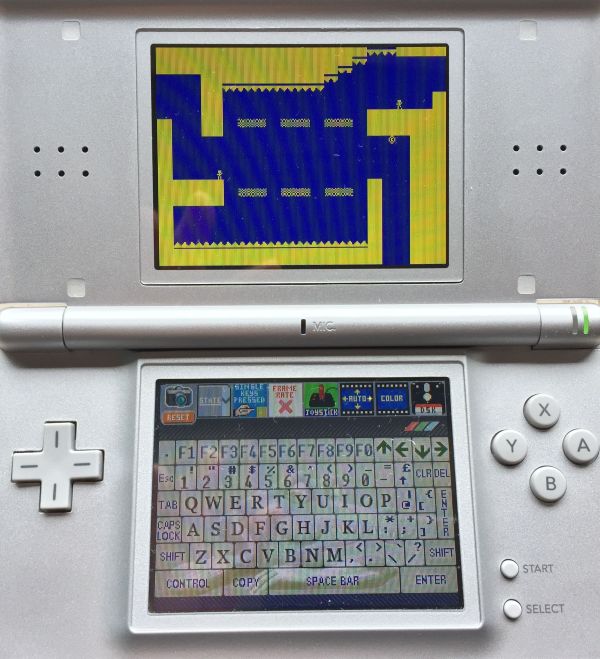 Nintendo Wii with Wiituka Emulator